G2 recognizes Olive for Fall 2022 reports earning 3 new badges!
High Performer Fall 2022
Best Support Fall 2022
Users Love Us
See why Olive was awarded
High Performer
,
Best Support,
and
Users Love Us
by
G2
! Get started with a
14-day free trial
.
What is G2?
G2, the leading online solution review platform, is the largest and most trusted source for solution reviews. The company helps 60 million users each year. Buyers can look at authentic reviews by product users. G2 provides a large network for consumers to provide honest feedback.
In addition, awards (badges) are given to companies that excel in categories including customer satisfaction, support, and performance. 
Olive Is Awarded High Performer and Best Support Badges In G2 Summer 2022 Reports
G2 High Performer
The 'High Performer' badge is awarded to the best-performing solutions with high customer satisfaction scores in their specific categories each quarter. Winners are determined through G2's algorithm, which rates products aggregated from social networks and online sources and algorithmically from G2 user reviews. This means the reviews on G2 are from actual users and are verified by and trustworthy. 
According to the G2 High Performer Fall 2022 Report, Olive is recognized as a product that enhances requirements management, strategic sourcing, and stakeholder collaboration to help Consultants and Enterprises find solutions that drive digital transformation.
The G2 High Performer badge highlights our commitment to an outstanding product and customer experience.
Users Love Olive!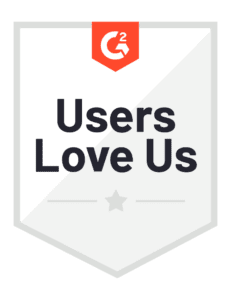 When it comes to our customers, we strive to go above and beyond. 
Earning the Users Love Us badge in our category award for Fall 2022 is a great celebration for our team here at Olive.
Olive also received the "best support" badge, demonstrating the ease of use and overall positive user experience on our platform. Special thanks to all Olive users that left us a positive review and continue to support us. 
We read them all and take your ideas and feedback in. Your experience with Olive motivates our team to work harder and continue developing features that matter!
Many consulting, construction and HR organizations use Olive to evaluate solutions that drive digital transformation. Olive offers several features that enhance and streamline this traditionally convoluted process.