Requirements Management for Software Selection
Olive brings automation to requirements management for software selection. Teams can research, gather, capture, and rank requirements in collaboration with the organization in weeks instead of months.
Requirements Templates
Build out your Requirements templates based on your expertise, or use our requirement libraries to help you build a template.
Create reusable templates for teams whose requirements change minimally. Save these Requirements Templates for reuse in the future.
Manage Requirements
Easily manage requirements and criteria by assigning them to sections such as functional requirements, non-functional requirements, and evaluation criteria. (within a project). 
Requirements Libraries
Use our requirement libraries to help you build out solution evaluation projects and reusable requirements templates.
Requirements Gathering
Use Olive surveys to gather additional requirements. Requirement Gathering surveys are also available in Project Templates.
Create and Reuse Master Company Requirements
Enterprises can create Master Company Requirements (For example, Security, Procurement) that would be standard for any in-house solution evaluation.
For new digital transformation projects, you can pull these Master Company Requirements into that project. In addition, companies can evaluate existing solutions against these requirements to understand which solutions need to be replaced in the future.
Forget Spreadsheets, Meetings, and Emails
Manage the entire vendor selection process in Olive. From gathering requirements to collaboration with departments, keep all your data and insights in one online app.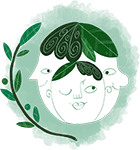 Gather and Rank Requirements in Collaboration with Key Stakeholders
Agile stakeholder collaboration.
Olive surveys make it easy to collaborate with key stakeholders. Deploy surveys at any stage of the process to capture, prioritize, manage and rank requirements. Olive's requirements management software gets everyone's voices on the table, regardless of their location or how they prefer to work.
Score Vendors Based on Response to Requirements
Review vendor responses at a requirement level
Olive allows stakeholders to review vendor responses for each requirement and then score those responses based on how well it will meet their needs. All stakeholder responses are calculated automatically and presented as an overall score at the requirement, section and solution level. 
Learn how Olive has helped the HR team at Kong streamline their HR technology selection process and enhance the company's digital transformation. Kong, an API service management company, uses Olive to improve the HR solution selection process. Olive's technology evaluation platform was used to collect and organize their requirements in collaboration with key organizational stakeholders. Using Olive, Kong reduced the requirements gathering process time from 2-3 months to 2 weeks.
Find Out How