The Power of People and AI Combined
Interdepartmental Software Sourcing Workflow and Collaboration
Olive's AI-driven RFx platform lets your people work together to discover the best solution quickly and easily. With Olive, you can collaborate with all project stakeholders in one platform, ensuring all requirements, details, insights, and feedback are captured without manually managing details.
Simplify Software Procurement with Olive – The Agile, Collaborative Solution for Enterprises
Collaborate to Decrease Decision Risk
Streamline your team's path to better technology and software purchasing decisions with Olive's collaborative features and AI-driven decision-making.
Selecting the right enterprise software vendors can be a complex and time-consuming process, especially when multiple department heads are involved.
Olive offers an innovative solution that simplifies this process by providing agile, digital, and collaborative features that enable you to make informed, data-driven decisions faster than ever before.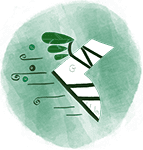 3x
 Faster 
Time to Decision
Olive users take less time to source, evaluate, and implement enterprise technology solutions. Increased collaboration amongst key stakeholders including IT, Finance, Procurement, and Legal reduces delays caused by miscommunication, outdated processes, conflicting priorities, and lack of alignment.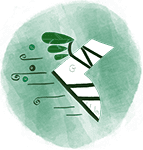 60%
Increase in User Adoption
Collaboration amongst key stakeholders increases buy-in and can help ensure that the solutions selected meet the needs of all users and are easy to use and integrate. User adoption is higher when stakeholders opinions are taken into account during the process.
275% Decreased Risk
of Suboptimal Implementations
Minimizing risk through expanded collaboration and due diligence ensures a successful implementation, and high user adoption. Leveraging Olive's capabilities helps you expand due diligence* and reduces decision risk.
Discover AI-powered Tech Evaluations with Olive
Fill out the form to connect with a representative.
Fill out the form to connect with a representative.