Building the Future of Construction
The future of construction IT is shaping up to be an interesting one: from Contech (Construction Technology) innovation, advancement in technology modeling, developments in drones, and more, companies across the world are scrambling to match these new technologies to their needs. Successful digital transformation in the construction industry requires finding the right solution in collaboration with key stakeholders. Here are Olive's top construction tech trends to watch out for.
10 Construction Technology Trends Driving Digital Transformation in 2024
What technologies are transforming the construction industry? Digital transformation in construction is in full swing and shows no signs of slowing. As the entire sector continues on its path toward digitalization, Olive's top construction technology trends for 2024 point towards an exciting future for construction companies and all those involved. Here are Olive's top 10 ConTech trends to look out for in 2024 and beyond.
1. Contech (Construction Technology)
Contech will continue to be increasingly prominent in 2022 and beyond. According to JLL's latest "State of Construction Tech" report, in 2020, the construction industry adopted in one year what would have normally taken three years due to COVID-19. The pandemic has taught the construction industry that Contech can create an enormous advantage for those willing to invest.
"In the years after the pandemic, with labor shortages expected to worsen and wages expected to rise, the cost-benefit analysis for adding construction tech tools that can shorten schedules and use labor more efficiently will only tilt further toward the growing return on investment for new tech."
-Henry D'Esposito, senior analyst for construction research at JLL.
2. Technology for safety
The construction industry is experiencing a rise of machines capable of identifying safety issues and eliminating threats. Technology is becoming more safety-orientated. Wearable innovations like work boots connect to Wi-Fi and alert others if a person has fallen, while material-moving "mules" transport heavy or hazardous materials. We have even seen robots that can construct scaffolding or lay bricks autonomously. AI plays a massive role, with robots changing the jobs humans do and augmenting human decision-making. An uptick in 3D printing will also result in decreased transportation risks. Environmental sensors that detect noise, heat, and wind at construction sites provide warnings to evacuate construction workers in an emergency.
3. Modular construction and technologies
Modular and prefabricated construction has been around for years but is currently something governments, investors, manufacturers, developers, and builders are looking at in 2022. The modular construction market, led by the residential sector, is predicted to explode to almost $110 billion by 2025, driven by a lack of skilled labor and an increase in cost-cutting technology.
"Modular construction offers the industry an opportunity to make a step-change: shifting many aspects of building activity away from traditional construction sites and into factories with off-site, manufacturing-style production."
Digital transformation and advancements in digital tools might be the catalyst for modular construction. Facilitating the design of modules and optimizing delivery logistics make this an attractive option for investors and consumers.
4. BIM technology and CAD
Building information modeling (BIM) is an intelligent software modeling process that architects, engineers, and contractors can use to collaborate on a building's design, construction, and operation. Building information modeling enables real-time collaboration in construction projects, leading to huge cost, safety, and efficiency improvements. As a result, BIM is one of the most influential construction trends today and will grow exponentially this year.
Another contech trend predicted to grow further is CAD (computer-aided design), allowing professionals to create models of building components or entire structures. CAD is predicted to grow by 209.62 million from 2021 to 2025.
5. Tools and methods to achieve lean construction
Lean construction has been gaining attention in recent years. The concept is simple: maximize client value while minimizing waste. The goal is to achieve a continuous workflow that is reliable and predictable. Each stage of production is done sequentially. All parties have to communicate and work together to achieve flow.
6. Construction Robots and Drones
A labor shortage in the construction industry has signified the need for adaptation. Construction robots are automated machines that assist in construction. Despite fears of robots taking over jobs, machines are upgrading jobs and making the job site safer while addressing labor shortages.
So far in 2022, we've seen a surge in the popularity of drones equipped to provide real-life updates of a construction project, revolutionizing the life cycle of a project without human labor.
Construction companies are struggling to find enough qualified workers and keep them employed. The Sage AGC report found that 54% of construction firms have difficulty finding qualified workers to hire. Ben Eubanks, the CRO for Lighthouse Research and Advisory, says firms are seeing increased demand for technology. Eubanks added that construction firms are looking to find HR technology that can help them hire workers faster and onboard them more efficiently.
8. Mobile apps for worksite access
Mobile applications in the construction industry allow worksite access like never before, including real-time inspections, on-site accountability, and accurate measurements taken from a mobile camera. Due to the pandemic, worksite mobile apps have continued to grow in popularity as physical collaboration between teammates proved difficult. Companies such as AECOM developed technology that creates virtual meetings for public projects, and other apps such as  AirMeasure and Infotycoon also continue to grow in popularity.
9. Construction Management Software
Construction management software is important to remain competitive, build a valuable business, and achieve operational efficiency. Leading construction management software encompasses end-to-end needs from RFIs to compiling data, sharing files with mobile teams, budgeting, document storage, payroll and HR, and inventory monitoring.
10. Smart Cities
Some of the biggest tech companies in the world are investing heavily in smart, sustainable cities. The global smart city market will grow 20.5%, reaching $2.5 trillion by 2025. Some of the most notable projects in the works include Masdar City in the United Arab Emirates, Songdo International Business District in South Korea, Hudson Yards in New York City, and India's Delhi-Mumbai Industrial Corridor.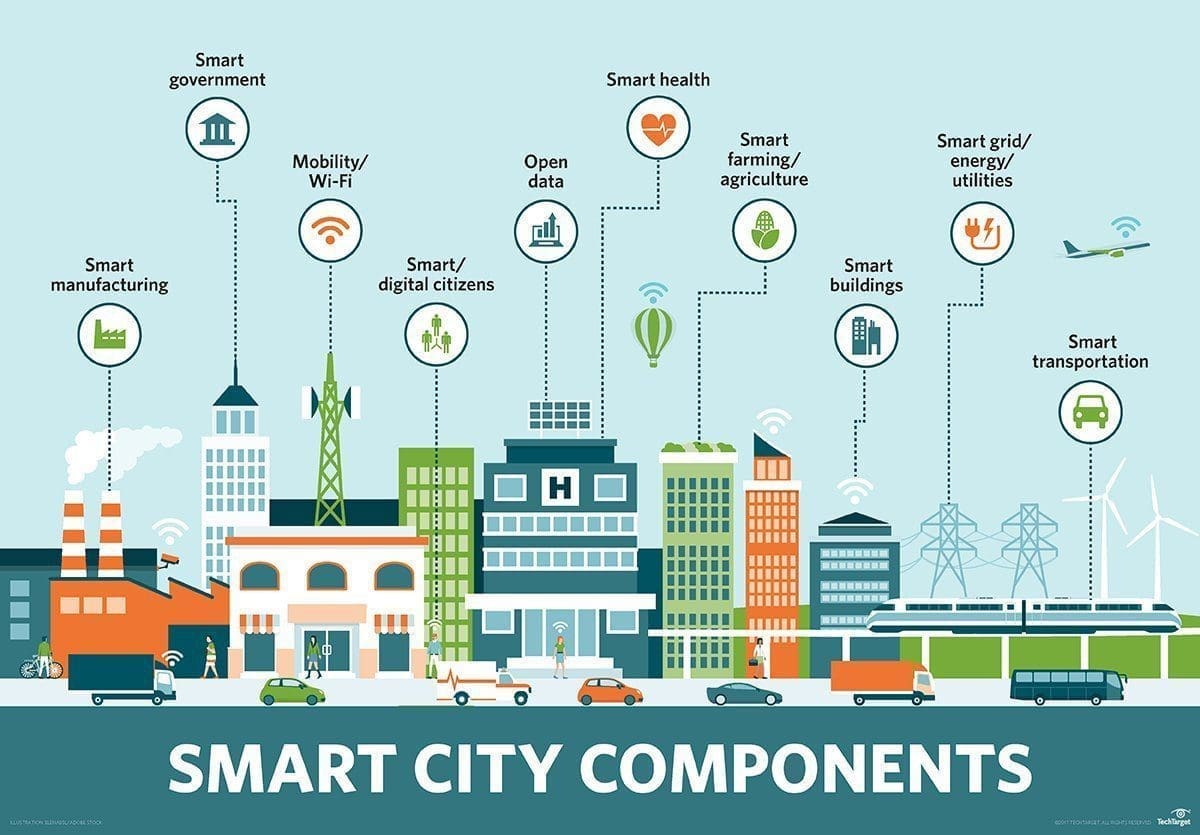 Construction Industry Digital Transformation for 2024 and beyond
It's undeniable that tech trends in the construction industry will be exciting and innovative in 2024. Before innovating, remember to do your due diligence and evaluate whether these solutions meet your business needs, and understand how they will drive value. True digital transformation requires finding the right contech for your organization's needs in collaboration with key stakeholders.
Understand that contech is not just about choosing vendors to demo. Finding solutions that drive innovation requires a thoroughly collaborative process. Olive reduces the risk of sourcing the wrong solutions that hold you back. We want to help you ensure that your contech works together for all stakeholders.
Construction Digital Transformation with Olive
Whether construction companies like it or not, we'll be seeing plenty of technological advances over the next few years. After all, it is what our economy needs. The question is no longer if construction companies should invest in these technologies; rather, it has evolved into how best to invest. Companies that want to stay competitive and relevant need to start navigating their way through these waters sooner rather than later.
True digital transformation requires finding the right contech for your organization's needs in collaboration with key stakeholders.