Collaborate to Compare POS Systems in Olive
Finding the perfect POS system is crucial for businesses to streamline operations, boost sales, and maximize profitability. But relying on biased opinions, incentivized reviews, or industry hype during the vendor selection process can result in costly mistakes.
With Olive, you can harness the power of AI-driven analysis and vendor recommendations to collaborate with department heads and compare POS system providers tailored to your specific business needs.
While Gartner, G2, and Capterra offer valuable insights into top-rated POS system vendors, it's essential to thoroughly evaluate multiple solutions before making an informed decision.
Don't settle for a subpar POS system that could hinder your business growth. With Olive, you can mitigate risk, ensure the right choice for your organization, and pave the way for seamless transactions and exceptional customer experiences.
Using Olive to Compare POS Vendors
Olive helps teams collaborate and reduces time, effort, risk, and the cost of technology evaluations.
AI Generated POS Requirements
Access POS requirements templates
Access POS project templates
Create and deploy surveys for gathering and ranking requirements
See at a glance how vendors meet your business requirements
Find the best POS for your business needs
Restaraunt Industry Digital Transformation
Chris Abrams, Director of Innovation at Dewey's Pizza, Reveals How Olive Streamlines POS Solution Sourcing and Collaboration.
Discover how Dewey's Pizza used Olive to streamline POS solution selection and foster collaboration among department heads.
Plan your Digital Transformation Roadmap in Olive
Plan and manage any hospitality technology initiatives that you aim to implement over the next few years.
Olive facilitates planning and collaboration during your digital transformation journey. Use Olive to discover opportunities that overlap or complement each other. Let key stakeholders collaborate on sourcing the right solutions that drive digital transformation.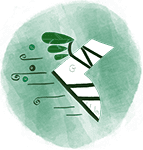 Increase Efficiency with an Agile Evaluation Process
Olive allows you to iterate on your evaluation process – start by sending out  'must have' requirements as a 'pre-validation' process for prospective vendors. Add or update requirements as new information comes in from vendors and stakeholders. This ensures neither you nor the vendor are wasting time.
POS and Digital Transformation Insights For Retail and Hospitality IT Leaders