The Ultimate Software for Digital Transformation
Digital Transformation is not just about finding new technology. Unlocking success requires collaboration with key stakeholders to understand the business needs and find solutions that drive business value. Olive is a technology evaluation platform that helps consultants and IT leaders find software that drives digital business transformation.
Gather, rank and collaborate on business requirements
Gain consensus on what's needed with key stakeholders and C Suite
Automate requirements management
Compare digital solution vendors to business needs
Detailed reporting to increase efficiency and transparency
Shortlist of solutions 3x faster than the traditional process
Increase user adoption by giving the organization buy-in
Enhance the organization's change management strategy
Find the Right Solutions that Accelerate Digital Transformation
Olive provides premium digital transformation support and strategic services to help you seamlessly navigate the transformation process.
Engage our strategic services for all, or part of your digital transformation strategy. We've automated the path to digital transformation and have streamlined the process. Our technology evaluation platform, coupled with strategic services and premium support, helps clients get to a shortlist of best match solutions in 66% less time. Use Olive's services to kick off or accelerate your digital transformation strategy.
Olive | Digital Transformation Software for Consultants and IT Leaders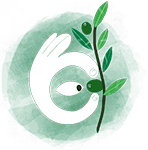 Searching for Software Vendors with a Team
Vote, work together and collaborate with your team. 
Vendor selection is difficult, both internally with your own team – gathering requirements and aligning internally – and externally with vendors. Typically, organizations rely on spreadsheets, word docs, email and endless meetings to manage innovation. With Olive, you collaborate on these tasks in the platform.
Planning Your Roadmap
A high level view of your digital transformation initiatives
Olive's Portfolio level dashboard provides a seamless experience to view and manage your projects. Use the simple card or kanban views to manage projects and initiatives going on at any given time. Deploy surveys to understand which project will provide the highest, most immediate impact for the company.