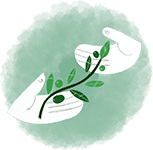 Strategic Planning Services List
Current State Size Up
We will talk to all key stakeholders to assess and document the current needs and pain points of the business. We determine what aspects the business can gain from technology and deliver business value. We work with you to identify, prioritize, and implement high-impact use cases. This allows you to create value quickly while demonstrating how digital technologies and new ways of working can optimize your business.
Strategic Goals & Objective Planning
We start by assessing where a company stands—and where it wants to go. We look at your people, technology, culture, leadership, and governance. We bring in expertise around industry trends and disruptions. We help you tie your digital transformation strategy to business outcomes.
Business Transformation Roadmap
We help you develop strategies around digital solutions and help create a roadmap that takes both priorities and outcomes into account in order to deliver the greatest value for your organization. The key driver is collaboration with IT and key stakeholders in your business.