AI-Powered Project Discovery to Uncover Your Perfect Digital Transformation Solutions
Olive's AI Discovery project wizard will guide you through a series of essential discovery questions, providing you with a head start when embarking on your new project.
Olive will proactively populate your project with various valuable elements, including surveys, high-level requirements, user stories, pain points, and potential solutions. These resources are meticulously tailored to align precisely with your unique needs and objectives.
Furthermore, Olive AI will intelligently recommend key stakeholders to invite into the project, ensuring that all relevant voices are captured and thoughtfully considered during the selection process.
This collaborative approach guarantees that your digital transformation journey is comprehensive, inclusive, and set up for success from the very beginning.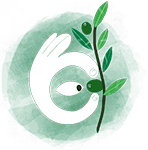 Searching for Software Vendors with a Team
Vote, work together and collaborate with your team. 
Vendor selection is difficult, both internally with your own team – gathering requirements and aligning internally – and externally with vendors. Typically, organizations rely on spreadsheets, word docs, email and endless meetings to manage innovation. With Olive, you collaborate on these tasks in the platform.
Meet

Olive

, Your AI Digital Transformation Coach
Work with Olive to Discover tailored solutions, uncover insights, and supercharge your Digital Transformation. With Olive by your side, success is within reach!
Get Started With Olive Today
Submit the form to get connected with a representative