Real-World Examples Of Companies That Nailed Digital Transformation
What does digital transformation success look like?
Digital transformation has been a hot topic over the past few years in both the tech and business worlds. But what constitutes a successful digital transformation?
In today's digital world, modern businesses face new opportunities and challenges to transform themselves and better engage their customers. This need for digital transformation is the driving force behind Olive's mission. Digital transformation can take many forms and there isn't a one-size-fits-all strategy for companies to follow in order to be successful. At Olive we tend to think of it as companies finding the right solutions that solve their business problem, in collaboration with key stakeholders from the organization. Digital transformation success is often measured in high user adoption, which has certainly been achieved by the companies we outline below.
These five companies each have a different way of accomplishing their goals, but they all share one thing in common: they found the right solution to be successful. What's more, all of these companies serve as great examples of how you can go beyond simply automating existing processes and do something that enhances your business and your bottom line.
While all of these companies have taken different steps on their digital transformation journey, it's clear that each has been successful as a result of its dedication to solving the right problems in collaboration with key stakeholders, and bringing agility and automation to find the right solutions that are working today.
Let's take a look at some of our clients across various industries, that have successfully transformed their organization. Learn how they have used Olive to find partners and solutions that drive digital innovations across verticals like hospitality, retail, consulting, and manufacturing.
Digital Transformation in Retail
Home Hardware uses Olive to improve the process of sourcing solution vendors
Olive is used by the IT team at Home Hardware to save endless hours on their software selection process. In using Olive to find solution partners, they have increased collaboration and transparency within the organization, and moved away from doing that work in spreadsheets. With Olive, they have been successful in finding the right technologies for their business needs.
Read the full case study with Ken Kennery, IT Business Solutions Manager, Home Hardware
Digital Transformation in Consulting
IntrapriseTechKnowlogies Simplifies Software Selection
live has helped consulting agencies like IntrapriseTechKnowlogies, automate their solution selection process and move away from spreadsheets for good. In this interview with Morris E Harris, we learn how Olive has helped make the firm's requirements gathering process more efficient, dramatically simplifying the vendor evaluation process for the firm, and simplifying their solution selection activities. Simplifying software selection helps Intraprise drive faster decision times, reduce clients time to value, and drive a more inclusive and well rounded decision making process.
Read more on how Intraprise has streamlined requirements gathering and management for the firm
‍
‍
Digital Transformation in the food and hospitality Industry
Freddy's Frozen Custard and Steakburgers use Olive to find a new POS system
Freddy's Frozen Custard and Steakburgers chose Olive to fully streamline and digitize the process of finding a new POS system for their franchise, getting out of meetings and spreadsheets for good. In the process, they engaged 20 more vendors than previously, had ten times the amount of stakeholders collaborating and completed the evaluation in less than 3 months.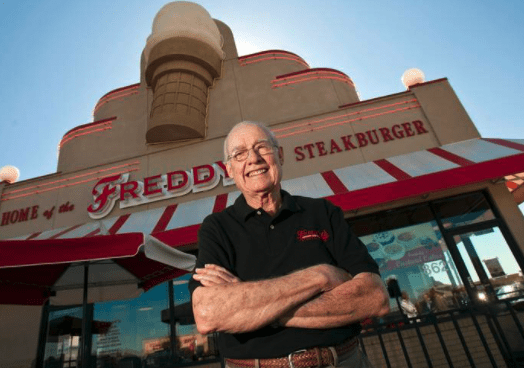 ‍
A&W Saves 6000 Hours Using Olive
A&W Canada uses Olive to find the best-fit technology vendors to solve their business problems, even automating business processes to save 6000 hours on the Operations team. In this example, A&W had 8 evaluations running concurrently, 60 stakeholders collaborating in the platform, and found 2 solutions in only 3 months, one of which had a 99% user adoption rate.
‍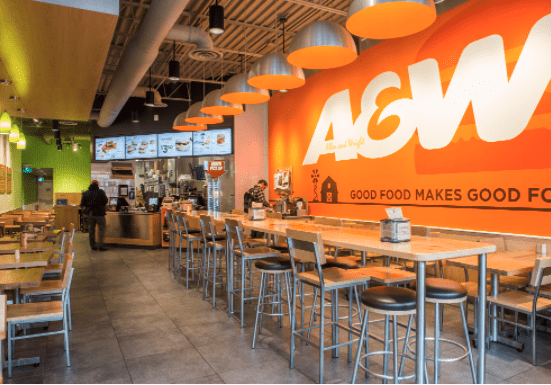 Digital transformation in Manufacturing, Legal, and Investment Management
Zamil Group Streamlines Digital Transformation With Olive
Zamil used Olive to accelerate Strategic Digital Transformation, evaluating the best SaaS Solutions available for their unique needs with agile integration across a portfolio of 40 companies. Zamil understands that digital transformation is a journey, not a destination and  wants to continually innovate their digital transformation efforts to improve collaboration and solution integration between their companies. They use Olive to collaborate with key stakeholders across their 40 companies and to decide which vendors and solutions are the right choice for their needs. Solutions found with Olive so far  include; ERP, HCM, Legal Tech and Investment management solutions.
Digital Transformation works when the entire organization collaborates to solve the right business problem
There are numerous examples of companies that have successfully implemented digital transformation. The journey to world-leading software is a holistic one—it can't be achieved by simply using software. Rather, a positive digital transformation will require overhauling business processes, changing company culture, and implementing new techniques for tracking metrics. At the end of the day, if your company goal is to drive better performance through keeping up with technology innovations, you will benefit from seeking the advice of world-leading software providers such as Olive. Only then can you be 100% certain that you're heading in the right direction towards digital transformation. Get in touch for a personalized demo