Section and Requirements Numbering
Section Numbering
Section numbering allows you to have unlimited section levels, for example:
1.1     section
1.1.    subsection
1.1.1  sub-subsection
2.       etc
Sections will automatically renumber sequentially as you reorder them. You can also indent or outdent sections as needed, which will, in turn, renumber all sections appropriately.
Requirement Numbering
Requirement numbering allows unique IDs (unique within a project) to be associated with each requirement for better organization and easier uploads. This will enable more upload flexibility, allowing you to upload only updated or new requirements.
Additionally, this will enable vendor response upload (uploads for vendors were unavailable based on the complexity of changing and new requirements and matching responses to those requirements).
Learn more about Olive's cloud-based requirements management software
Save Time with Pre-built Requirements Libraries
Olive saves months of evaluation time.
Connect to Olive's agile technology evaluation platform and find the solutions that drive transformation. Olive's requirements management software helps you select requirements from pre-built templates, or build your own. No matter the complexity of the software you are looking for, Olive has requirements templates to kick off your requirements gathering process.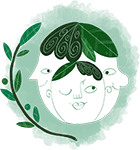 Gather and Rank Requirements in Collaboration with Key Stakeholders
Agile stakeholder collaboration.
Olive surveys make it easy to collaborate with key stakeholders. Deploy surveys at any stage of the process to capture, prioritize, manage and rank requirements. Olive's requirements management software gets everyone's voices on the table, regardless of their location or how they prefer to work.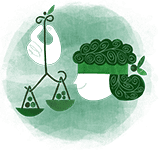 Compare Solution Vendors to the Business Requirements
Decisions based on the needs of the business, not reviews.
Olive does not charge vendors. We facilitate vendor-neutral decisions based on exactly what you need, not what vendors are selling or subjective reviews. Olive allows you to invite vendors to respond to requirements, without revealing the identity of your client or business.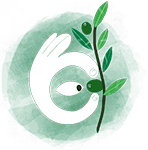 Detailed, Automated Due Diligence
All activity recorded and time stamped in Olive.
With detailed reporting available on how all potential solutions meet the business requirements, Olive users drive thorough due diligence, and gain insights as to how well a vendor meets their specific needs, without having to sift through Excel spreadsheets.