Co-Branded Software
Olive Co-Branding enables you to tailor the Olive experience to your specific needs, making our application truly your own.
Co-Branding includes:
A custom URL
Your brand's logos throughout the application
Your brand's colors
Personalized email templates
Learn more about Olive's requirements templates
Create and Reuse Project Templates
Easily create & reuse project templates. Preload with discovery questions, requirements, requirements, and surveys. Save vendor details and responses for future projects. Olive ensures that the good work you do, and all the information you collect from stakeholders and vendors is reusable to help you and your organization work together better, and move faster.
Create and Reuse Master Company Requirements
Enterprises can create Master Company Requirements (For example, Security, Procurement) that would be standard for any in-house solution evaluation. Pull these Master Company Requirements into new digital transformation projects. Olive ensures that any work you do and all the information you collect from stakeholders and vendors is reusable. 
Standard Project Templates
Find Best-fit Solutions in 66% Less Time with pre-created software evaluation project templates. Project templates are pre-loaded with discovery surveys, standard requirements, and possible vendor solutions. New templates are added every month!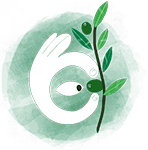 Detailed, Automated Due Diligence
All activity recorded and time stamped in Olive.
With detailed reporting available on how all potential solutions meet the business requirements, Olive users drive thorough due diligence, and gain insights as to how well a vendor meets their specific needs, without having to sift through Excel spreadsheets.