Olive's AI Integration Disrupts IT Consulting, Empowering Businesses with Rapid, Cost-Effective, and Collaborative Decision-making

Olive's revolutionary platform empowers enterprises to collaborate on IT Decisions, uncovering the best-fit solutions for their digital transformation initiatives. With this seamless integration of AI, Olive now supercharges and expedites teams' internal technology decision-making processes. 
By typing in a simple prompt such as, "I am a CFO at a large healthcare company, and we currently struggle with XYZ challenges",  Olive AI automatically generates project scaffolds, including suggested requirements and use cases (survey business). Once primary needs and requirements are identified collaboratively by the organization, Olive's AI-powered solution takes this data and recommends solutions that can meet those needs.
"At Olive, we believe that AI is essential to the future of this process. But it's when we combine AI with effective team collaboration and human insight, it becomes a total game-changer for businesses. With this approach, companies can make top-notch IT decisions in a flash and at a fraction of the cost. It's all about embracing the best of both worlds – harnessing AI's power alongside the collective intelligence of your team – to drive unparalleled success."

-Chris Heard, CEO of Olive.
Enterprise software selection is often a nightmare for those who have experienced the process. Consultants can often be costly, slow, and offer no guarantee of success. Countless companies have faced the embarrassment of selecting the wrong software, exemplified by high-profile failures like Nike's $100 million ERP debacle.
Olive breaks the cycle of companies being trapped in inadequate software contracts.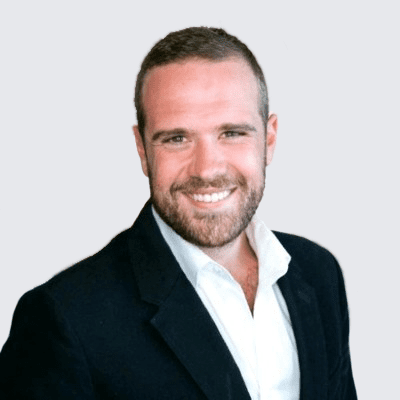 "From day one, Olive wanted to create an AI consultant with no bias toward anything other than finding out what is needed to move the business forward. Integrating AI into our platform and data has realized this vision. Olive helps organizations collaborate to discover the needs and matches those needs to best fit solutions."

-Chris Heard

The platform streamlines the internal decision-making process by automatically generating suggested use cases, requirements, and solutions based on the company's needs and data. This helps companies avoid making decisions based on what everyone else is doing and start making the best decisions for their specific needs.
Olive has guided numerous companies to make informed decisions about their software purchases. Still, with AI, the process becomes even smoother and faster, enabling businesses to stay ahead in the ever-changing digital landscape.
"Our clients now have the power to truly understand their organization's needs, unlocking the potential for unparalleled digital transformation"
-Chris Heard
Olive's AI integration has sent shockwaves through the tech research and consulting industry, challenging the status quo and revolutionizing how enterprises approach solution selection and digital transformation. 
"Olive is like having a team of experienced software selection analysts at your fingertips. It has helped us streamline our vendor communication and scale our processes without adding team members."
-Chris Roughton Director, Operations & IT Ambri, Inc.
Contact:
Head of Marketing at Olive