Experience the benefits of a modern, efficient solution.
Say Goodbye to Outdated RFP Tools
Don't waste time with outdated RFP platforms – choose Olive and experience the benefits of cloud RFP software.
Olive is more agile, digital, and collaborative than traditional RFP tools. It allows multiple department heads and vendors to work together seamlessly, speeding up the decision-making process.
With Olive, you'll be able to make informed, data-driven decisions faster than ever before.
Streamline enterprise technology decision-making, with Olive
Let's Talk!
Book a call with one of our experts
Benefits of Using Olive as Your Enterprise RFP Software
Forget Spreadsheets, Meetings, and Emails
Manage the entire vendor selection process in Olive. From gathering requirements to collaboration with departments, keep all your data and insights in one online app.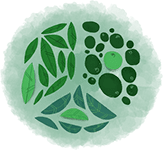 Traditional RFP vs. Olive
With a typical RFP, RFI, or RFQ process, you send out a spreadsheet or document to a few vendors and hope for responses. With Olive, you can invite as many vendors as you want directly into the project. As they respond to your requirements and answer questions, you see the results and how well they score against your requirements and needs in real-time.
Vendor Collaboration & Engagement
Collaborate with vendors at the requirements level
Collaborate with vendors within the project itself and not in emails or phone calls. Manage and maintain vendor conversations within the app. Responses are automatically saved for traceability and due diligence. In-app chat allows stakeholders to review, score, and discuss vendor responses internally without the need for meetings and spreadsheets.