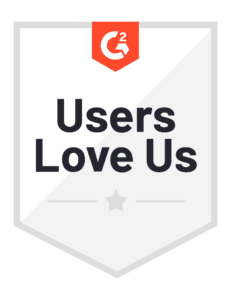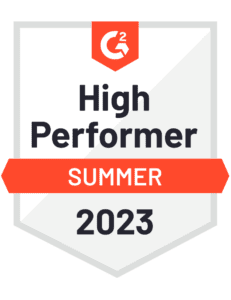 Rated #1 for Stakeholder Communication in Requirements Management
Rated #1 for Requirements Listing in Requirements Management
Rated #1 for Meets Requirements in Requirements Management
Rated #1 for Centralized Information in Requirements Management
G2 High Performer
The 'High Performer' badge is awarded to the best-performing solutions with high customer satisfaction scores in their specific categories each quarter. Winners are determined through G2's algorithm, which rates products aggregated from social networks and online sources and algorithmically from G2 user reviews. This means the reviews on G2 are from actual users and are verified by and trustworthy. 
According to the G2 High Performer Winter 2023 Report, Olive is recognized as a product that enhances RFP Management, requirements management, strategic sourcing, and stakeholder collaboration to help Enterprises find solutions that drive digital transformation.
The G2 High Performer badge highlights our commitment to an outstanding product and customer experience.
Users Love Olive!
Here are a few reasons why our users love us, from our users!
What is G2?
G2, the leading online solution review platform, is the largest and most trusted source for solution reviews. The company helps 60 million users each year. Buyers can look at  reviews by product users. G2 provides a large network for consumers to provide feedback. Awards (badges) are given to companies that excel in categories including customer satisfaction, support, and performance.