View All Vendors in the Market with Your Requirements
Evaluate the full market of solutions in a matter of weeks. Our team and community is constantly adding new solution providers and ensuring 95%+ engagement. Leverage our vendors, or easily add your own.
Communicate with vendors in the Olive app
Anonymously invite relevant vendors to respond to your requirements
Maintain all vendor conversations for traceability and due diligence
Allow stakeholders to review, score and discuss vendor responses internally
Vendor Collaboration & Engagement
Collaborate with vendors at the requirements level
Collaborate with vendors within the project itself and not in emails or phone calls. Manage and maintain vendor conversations within the app. Responses are automatically saved for traceability and due diligence. In-app chat allows stakeholders to review, score, and discuss vendor responses internally without the need for meetings and spreadsheets.
Score Vendors Based on Response to Requirements
Review vendor responses at a requirement level
Olive allows stakeholders to review vendor responses for each requirement and then score those responses based on how well it will meet their needs. All stakeholder responses are calculated automatically and presented as an overall score at the requirement, section and solution level.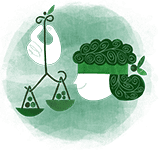 Compare Solution Vendors to the Business Requirements
Decisions based on the needs of the business, not reviews.
Olive does not charge vendors. We facilitate vendor-neutral decisions based on exactly what you need, not what vendors are selling or subjective reviews. Olive allows you to invite vendors to respond to requirements, without revealing the identity of your client or business.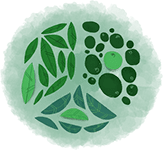 Traditional RFP vs. Olive
With a typical RFP, RFI, or RFQ process, you send out a spreadsheet or document to a few vendors and hope for responses. With Olive, you can invite as many vendors as you want directly into the project. As they respond to your requirements and answer questions, you see the results and how well they score against your requirements and needs in real-time.