Schedule a Discovery Call
What to Expect
A brief conversation with one of our account managers to assess how Olive can accelerate your digital transformation strategy.
A conversation about your digital transformation goals with insight into how you can get the most benefit from Olive.
Answers to any questions you have. Let us know your use case so we can tailor the call to your needs!
View Our Licensing Options
Learn more about our pricing and get started on creating your individualized Olive plan.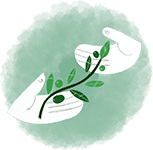 Contact Us
Learn how Olive can help you streamline digital transformation and save time and resources while you're at it.