Our Brand and Visual Identity
As we've just launched a new website, we wanted to give our valuable clients and partners insights into how we developed our brand and visual identity. 
Updated Web Design and UX
We wanted our website to reflect our brand and what we stand for!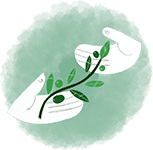 Olive was created to be the Olive Branch between buyers and sellers. The association between olive branches and peace continues to the present, as "extend the olive branch" refers to conflict resolution and the resumption of peaceful relations. This is what we want to create between technology buyers and sellers. Crafting a website that suits our aesthetic and functions well can be difficult; however, Online Optimism's talented team of designers and developers has helped us elevate our online presence.  
A Visual Identity That Takes the past into the Future 
Olive's visual identity takes inspiration from the past and merges it with the future. Our illustrations are a nod to the Ancient Greeks, who made many advancements in science and technology and more. For example, the Ancient Greeks introduced democracy.
Greek philosophers looked at the world in different ways. They understood bias's negative impacts and thought about a better future. This is reflected in our visual communication.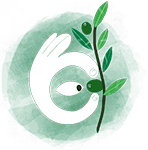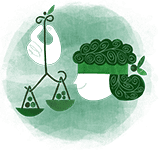 Canadian Illustrator Graeme Zirk, helped us illustrate the concepts and benefits of Olive and how Olive's Technology Evaluation Platform works! We love our Ancient Greek characters, innovating the process of finding solutions that drive digital transformation! We've also updated our color scheme and web design elements, maintaining our original colors, and evolving the pallet. Much like the Ancient Greeks, Olive imagines a better future, and in our photography, we show images of real people working in a futuristic setting. 
Our Story
In making all of these exciting website changes, we've looked back on our evolution as a company and reflected on our brand story, updating it so we can authentically present to you who we are and why we do what we do. Read it here!