How to Choose the Best LMS for Your Needs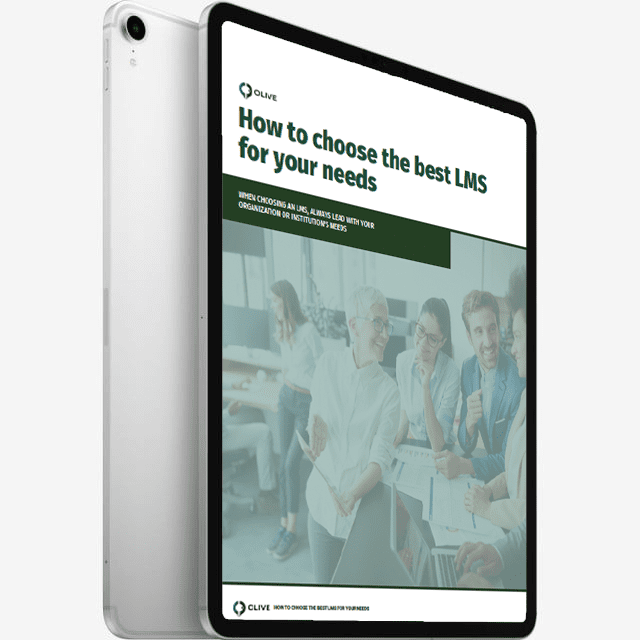 LMS Selection Guide
Data and process play a vital role in how businesses buy software. In this white paper, we discuss at length the process of choosing an LMS for your business or institution's unique needs. This white paper will arm you with all the knowledge needed to select the best LMS for your business or institution's unique needs.
Whether you're choosing your first LMS or switching to a new one, we're glad you found us. LMS Evaluations can be a long and convoluted process. Making the wrong decision is fraught with risk and can potentially have disastrous impacts, such as low user adoption rates, high customization costs, and often the LMS becoming a piece of shelfware. This guide will help you avoid some of the common pitfalls in choosing the right LMS.
At Olive, we understand the pain, bias, and risk involved in software selection, and so we created this guide to help you find your best fit LMS, with your company or institution's needs at the forefront of the selection process.
The aim of this white paper is not to tell you which LMS system to buy, rather to give you the tools to find it for yourself. We want to help you find the best LMS available for your unique needs.
Choosing an LMS for Your Unique Needs
Access Tools to Find the Best LMS Solution for You