Olive's Guide to Requirements Management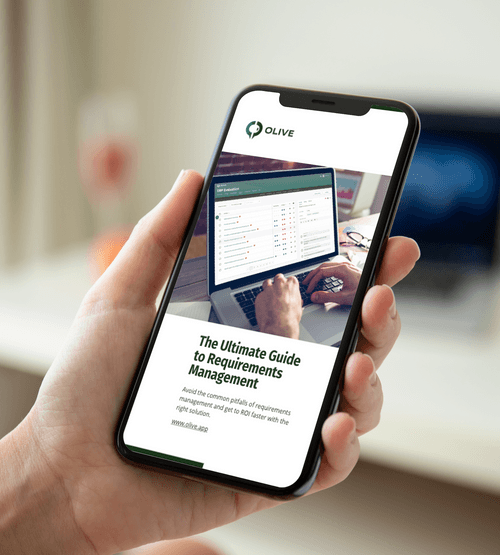 Managing Requirements for Software Selection
Requirements gathering for solution selection gets more complicated by the year. RFPs, RFIs, and other requirements elicitation documents are often over 100 pages with multiple changes throughout the process, costing companies time and resources while risking stakeholder burnout and disengagement.
Requirements management should be about aligning stakeholders on project goals and building consensus to find the right solutions for the fundamental business needs. The process should not take months or bog people down with meetings, spreadsheets, and RFPs.
In this guide, we walk you through how to manage the entire process with ease, from writing a good requirement, including the right stakeholders, and building consensus. This complete guide to requirements management will help you avoid risk and leverage technology to automate and streamline the process.
How to Write Good Requirements
Engaging the Right Stakeholders
Avoiding Requirement Risks & Challenges
Using Technology to Manage Requirements